AMS Response To KARE 11 Class Action Lawsuit News Story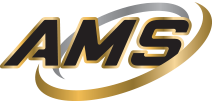 EAGAN, Minn., December 15, 2022 – On December 14, a Minneapolis-based NBC television affiliate ran a story about AMS that was unfortunately so riddled with mistakes and falsehoods that it compels us to break our longstanding practice of not commenting on matters before the courts.
In its report, KARE-11 broadcast the claims of the son and daughter-in-law of AMS customer Joan Williamson that she bought "bags upon bags" of plastic-cased coins from AMS, more than $30,000 worth, an amount they felt was excessive. The claim that Ms. Williamson bought more than $30,000 in "bags upon bags" of coins from AMS is false. In fact, Ms. Williamson reached out to AMS to purchase coins. She purchased 7 coins in 2 transactions totaling $13,500. Each of Ms. Williamson's coin purchases came with a 30-day return policy.
Ironically, the television station's own report confirms its falseness, as it shows numerous coins in their packaging from an entity that is in fact wholly unaffiliated with AMS.
Regarding the litigation that underlies this deeply flawed report, we believe now more than ever that the allegations which have been levied against us are unfounded and unsupported by the facts and law. We are dedicated to providing our customers with superior customer service, and intend to vigorously defend the claims with every expectation of success.