Asset Marketing Services Appoints Jim Hilt as Chief Executive Officer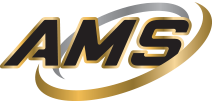 Mr. Hilt brings deep experience in building and scaling global consumer brands
Transformational leader will focus on enhancing the customer experience and unlocking long-term opportunities for AMS
Founder Bill Gale will continue to serve the Board of Directors and Mr. Hilt as an expert advisor and industry leader 
EAGAN, Minn., March 1, 2023—Asset Marketing Services, LLC (AMS), the leading international multi-brand collectors' platform, announced today that Jim Hilt has been appointed by the Company's Board of Directors to the role of Chief Executive Officer. Mr. Hilt will be based at AMS Headquarters in Eagan and assume day-to-day leadership on March 1, 2023, replacing the Company's Founder Bill Gale, who will remain a member of the Board and trusted Company and industry advisor.
A Minnesota native, Mr. Hilt brings more than 25 years of consumer-focused business experience, including his most recent work as President of Shutterfly, Inc. While there, he deepened the innovative photography and customized product company's connections to its customers through deeper brand experiences along with strategic acquisitions and partnerships. Mr. Hilt previously held leadership positions at EXPRESS, Barnes & Noble, Sears, SAP and IBM, where he built a reputation for enhancing the consumer experience and employee operations to improve outcomes for all stakeholders.
"We are very fortunate to have Jim join AMS," Mr. Gale said. "He is a true innovator whose passion for customer-focused culture is apparent. I'm excited to see Jim drive our Company forward, strengthen AMS's reputation and position it as the top destination for collectors and enthusiasts in the industry."
"I am honored and incredibly grateful to Bill and the Board for providing me the amazing opportunity to lead the incredible team at AMS. We will work together to build upon the great heritage of the Company and deepen our relationships with collectors by bringing people and technology together to make collecting even more meaningful," Mr. Hilt said.
Jim Hilt, Chief Executive Officer of Asset Marketing Services (AMS)
Transformational leader and technology pioneer, Jim Hilt most recently was President of Shutterfly, Inc., where he was responsible for the overall strategy and business performance for the Shutterfly and Snapfish brands, bringing together business development, analytics, merchandising, product management, marketing, operations, and technology. Prior to joining Shutterfly, Mr. Hilt was Executive Vice President, Chief CX Officer at EXPRESS, where he created compelling consumer experiences and a more inclusive brand by reinventing how products were merchandised and marketed. During his career, Mr. Hilt also held executive roles with Barnes & Noble, Sears and SAP. Mr. Hilt began his career at IBM, where he held various roles including Strategy & Business Development Executive and Worldwide Sales Manager.
Mr. Hilt currently sits on the Board of Directors for Hibbett Sporting Goods, a $1 billion athletic apparel retailer, is a 2018 Henry Crown Fellow from the Aspen Institute and a graduate of the University of Minnesota.
Bill Gale, Founder of AMS
A collectible coin expert, educator, inventor and industry advocate, Bill Gale founded New York Mint in 1996 which eventually became AMS through a merger in 2010. He fostered lasting partnerships with organizations like the Smithsonian, became a key contributor to the National Museum of American History's The Value of Money exhibit, testified before the Minnesota Senate, patented coin collection products and serves on the prestigious Professional Numismatists Guild. He also co-authored an award-winning reference book—the first of its kind to focus exclusively on United States Proof Sets and Mint Sets—and avidly supports the Anti-Counterfeiting Task Force. Mr. Gale was also a major television personality for over 15 years and became the on-air coin expert for QVC, CVN, ShopNBC and HSN.
About Asset Marketing Services (AMS)
Since 1984, AMS has provided collectors, history buffs and others with the finest numismatic and collectible coin products. Its brands, GovMint.com, ModernCoinMart (MCM) and LPM.hk., combine to make one of the largest direct-to-consumer marketers of coins and numismatics. In 2022, AMS expanded its collectibles marketplace to include sports memorabilia and vintage advertising under the brand Collectors Limited.
Media Contact:
Meghan Tisinger, Vice President
703-215-5761
mtisinger@levick.com
Sarina LeCroy, Account Coordinator
443-924-7891
slecroy@levick.com